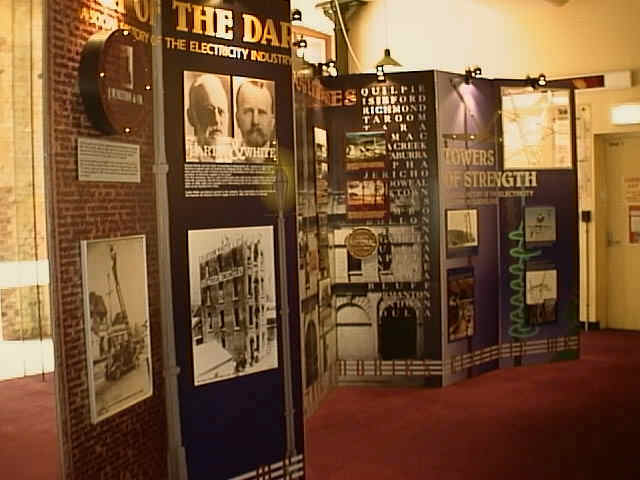 OUR VISION: We are a group of people enabling the community to experience past, present and future technologies and their impact on people's lives.
QUEENSLAND ENERGY MUSEUM'S STORY
Concerned that historical evidence illustrating the development and progression of the industry was in danger of being lost or destroyed,
a small number of electricity industry employees, decided to form a Historical Committee. The committee, established in the 1980s, aimed to collect and preserve items of interest that represented changes and developments within the electricity industry in Queensland. The structure of the committee was informal with honorary members. Regular meetings were held and reports printed.
As the centenary of Queensland's electricity supply industry approached, members of the committee and other electricity industry employees prepared an exhibition called 100 Years of Electric Light to celebrate the first demonstration of electric street lighting in Brisbane in 1882. For the centenary in 1988, a large Switched-On Power Show, put together in conjunction with Queensland Museum was available for the public to view. Both exhibitions were popular and gained good coverage by the media.
To ensure the ongoing preservation of the industry's history, the committee decided that a formal Trust should be established with a museum, which would provide the space for the historical collection to be displayed and viewed by the public. The addition of archival material would offer an excellent education and research resource for the benefit of present and future generations.